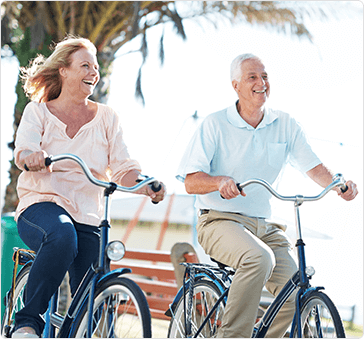 General Orthopedics
General orthopedic care covers all kinds of deformities, degenerative diseases, disorders, and injuries that affect the musculoskeletal system. This includes your bones, muscles, tendons, and ligaments. Sometimes, your nerves and blood vessels can also be involved.
All-Star Orthopedics has provided orthopedic care to Austin, Texas, residents since 2009, and our board-certified physician has served the community for over 20 years. We work with many area high school athletes and weekend warriors, and we also see many older adults with aging joints.
Conditions Treated
As general orthopedic physicians, our doctor cares for the broadest range of musculoskeletal problems, ranging from common sprains and strains to traumatic fractures and severe arthritis. For example, we treat:
Where is your pain? Check out more information about shoulder & elbow or hip & knee injuries and conditions.
Treatment Options
Most patients prefer to avoid surgery if they can. Through conservative management of degenerative conditions and injuries, we may be able to avoid orthopedic surgery – or at least put it off for as long as possible. It all starts with a thorough exam and diagnostic imaging, including X-rays and MRI, if necessary.
We offer therapeutic injections to alleviate pain and increase your range of motion, so you can begin physical therapy sooner. For example, viscosupplementation can provide long-lasting relief from arthritis pain in the knee joint. Anti-inflammatory medication, along with pain management and a customized physical therapy plan, can make a world of difference for most patients.
Physical therapy treatment may include:
Bracing/taping
Manual, hands-on therapy
Soft tissue and joint mobilization
Sport-specific training and conditioning
Traction
Patients of All-Star Orthopedics are referred to local physical therapy centers for treatment. We work closely with our patients and their therapists to ensure the treatment is convenient and effective.
If it turns out that conservative treatments do not work, then surgery may be considered. And for some patients with severe injuries or joint damage, surgery may be the most effective treatment option in the long term. After surgery, a course of postoperative rehabilitation will get you back on your feet and back to work, school, or sports in no time.
Call All-Star Orthopedics of Austin for more information and to book an appointment. We are here to help people with all kinds of orthopedic concerns. If you're in pain or injured, call us at (512) 346-4933 or request an appointment online now.