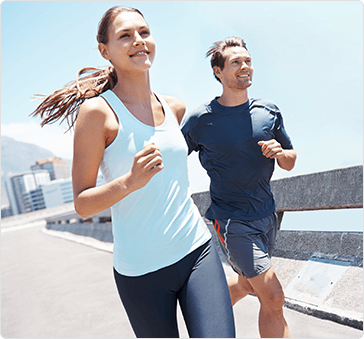 Sports Medicine
Here at All-Star Orthopedics of Austin, we have an orthopedic surgeon with fellowship training in sports medicine. This means they have advanced knowledge in diagnosing and treating sports-related injuries. They specialize in sports medicine, treating patients of all ages who have sustained an injury during any type of exercise, training, or competition.
Whether you sprained your ankle during a Zumba class or tore your ACL playing football or soccer, Dr. Carolyn Hyde can explain all your treatment options and recommend the best one for you.
Conditions Treated
Injuries that happen during sports, exercise, or at work tend to be soft tissue injuries. That means a tendon or ligament may be partially or completely torn, a muscle may be pulled, or an ankle may be sprained. Cartilage can also be damaged. The most common conditions we see as specialists in sports medicine include:
Shoulder instability
Laberal tear of the shoulder
Knee & ankle cartilage restoration (autograft & allograft transplantation)
Meniscus Transplantation
SLAP tear
Treatment Options
Soft tissue injuries such as strained muscles, tendons, and ligaments can be treated with physical therapy services. Partial tears may be resolved without surgery, but intense rehabilitation may be required.
For more serious injuries, like completely torn ligaments or tendons, as well as cartilage damage, you may require minimally invasive surgery. Our orthopedic physician recommends arthroscopy or cartilage restoration for these types of injuries.
For Austin residents, All-Star Orthopedics provides excellent sports medicine care. If you're hurt and anxious to get back to your sport or fitness routine, call (512) 346-4933 to schedule an evaluation or request an appointment online.