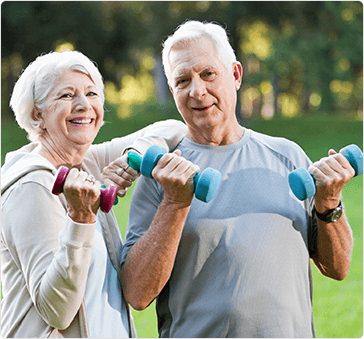 Joint Reconstruction
Typically, arthritis develops from normal wear and tear on aging joints. If you've suffered trauma to the knee, shoulder, hip, or other joint, you may develop arthritis earlier than most people.
Many treatment options exist for joint damage such as arthritis, but surgery is usually a last resort. Physical therapy can condition and strengthen the joint, and therapeutic injections, such as viscosupplementation or cortisone, can relieve inflammation inside the joint. If you have tried physical therapy and joint injections and you still have joint pain, it may be time to consider surgery.
Joint reconstruction surgery involves removal of the damaged portion of your joint and replacing it with an artificial joint. Modern-day joint prostheses are designed to fit and function just like your natural joint. You will finally be able to live without your joint pain.
At All-Star Orthopedics of Austin, our board-certified orthopedic surgeon has advanced training in joint replacement and reconstruction. She will deliver the individualized care and attention you deserve, from start to finish.
Learn more about common joint procedures we perform in our patient education center or choose a topic below.
Realignment osteotomies for early stage arthritis
If it's time to consider joint replacement surgery for your knee, hip, or shoulder, contact us today. To schedule an appointment at our Austin, Texas office call (512) 346-4933 or use our online appointment request form.